This 323 turbo was proudly build and tuned by us owner Rynard @ R&R Delvelopments. This car does 13.7 seconds on the Quater mile our aim is to get low 12's with it but it still need some tlc before we can reach that goal, keep watching our site and facebook page for updates.
https://www.facebook.com/spitronicsengineconversions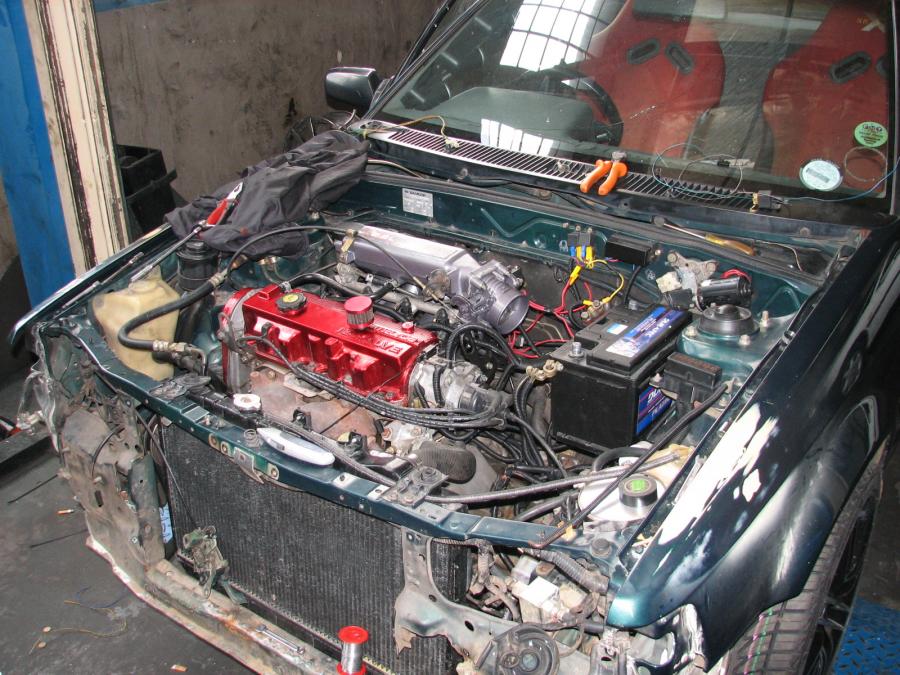 We started of respraying and doing some other engine upgrades.