We can manufacture and remanufacture brake Hoses up to S.A.B.S standards, it does not matter if your vehicle comes out the 50's or whatever the braking problem we can try help.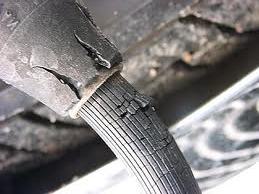 Old worn Brake Hose.
There are a couple of hydraulic components available that could enable us to repair your old pipe, there are products like blank tails which enables us to re use your old fittings and manufacture a brand new flexible hose that you can fit onto your vehicles braking system.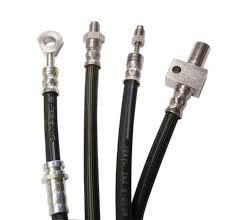 New brake Hoses.